For Captain Chris McIntosh, spending time on his boat is life giving. The water is where he finds peace, joy and serenity. Whether he's spending time alone on his boat or enjoying an outing with family or friends, Captain Chris loves being out on the water.  After an unusual turn of events earlier this year, Captain Chris decided to share his love of the water with others.  He now offers recreational and charter trips to others on his 2016 Sea Chaser 20 HFC.  Whether it's fishing, scenic cruising, dolphin tours or shark tooth hunting excursions, Captain Chris serves guests in the Jekyll Island, Georgia area through his business Island Catch Charters.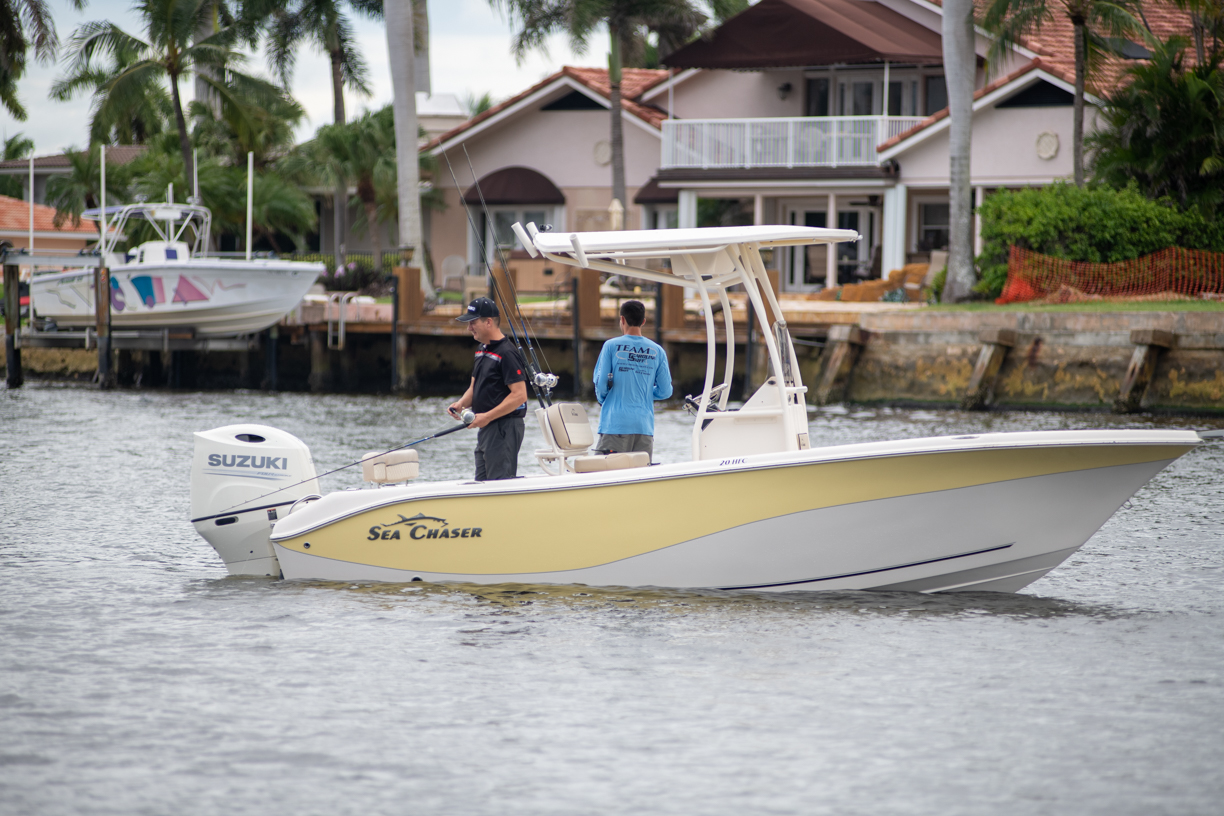 "This is a passion for me.  Being on the water and sharing it with other people is what keeps me going," he said.  "I help these people to get out on the water and enjoy something they've never done before.  I remember the trips I had with my father…the family trips fishing. I want to share that with others. These are memories they will never forget. This is what the passion is for me.  It's not just about fishing. It's the time on the water. It's about making family memories that will never fade and passing those traditions on to other people."
An Army veteran and experienced mechanic, Captain Chris has been fishing the waters off the coast of Georgia for about 20 years and has been taking friends and family out on the water for about 10 years.  But the idea to start a charter business came about somewhat abruptly due to a recent unusual chain of events that led to unexpected blessings, he said.  Captain Chris had total ankle joint replacement surgery in October 2019.  The healing process was slow and complications developed.  After a near-fatal infection and complications during recovery, Captain Chris was thankful to be alive.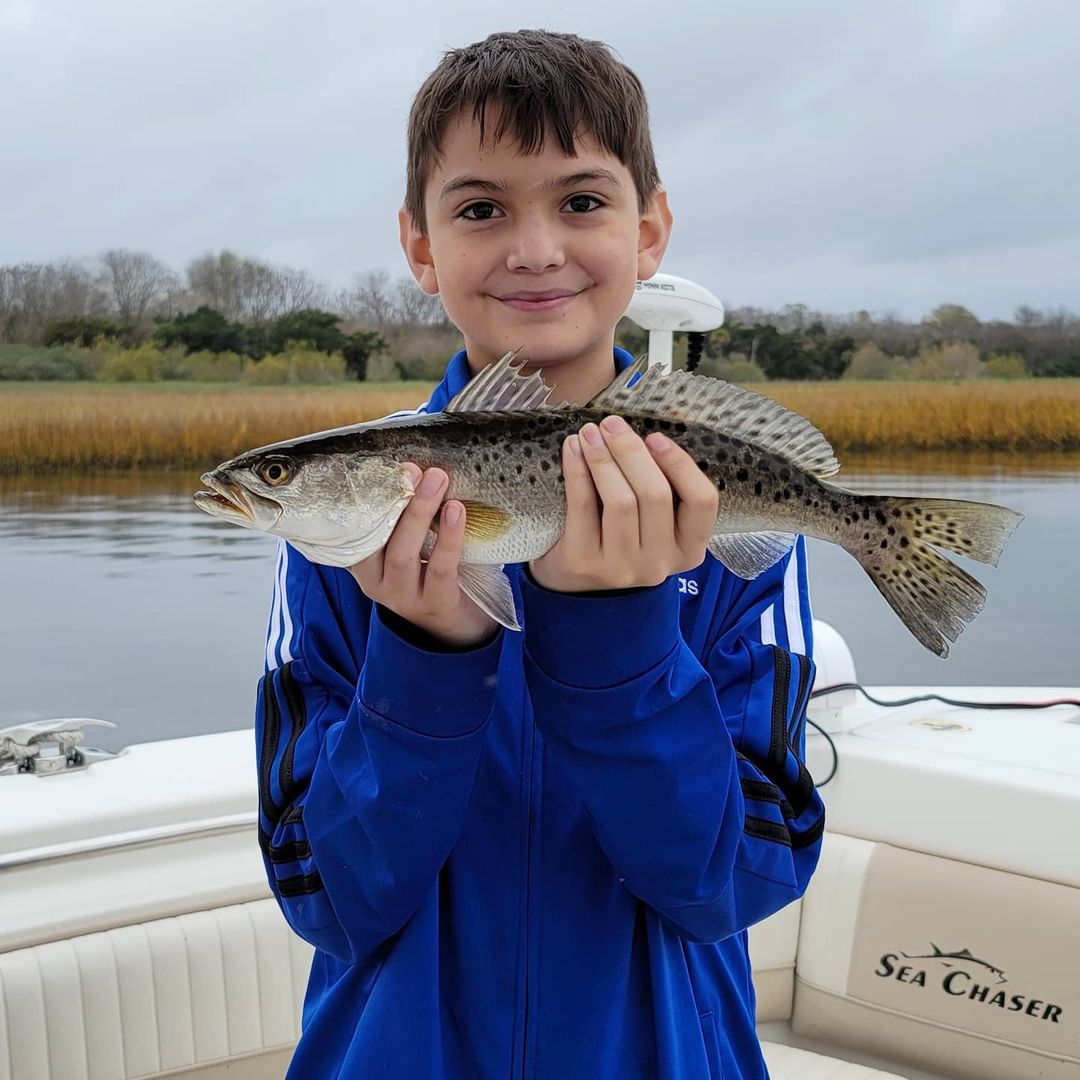 "Long story short, after all of that, I obtained my Master Captain's License and started my charter business in May," he said.  "I wanted to be outdoors with other people.  I love meeting people, seeing families, learning the personalities of the children.  I enjoy being with people and teaching them and knew this is what I wanted to do."
Through Island Catch Charters, Captain Chris has taken more than 200 guests on recreational and charter trips, enjoying backwater and offshore fishing, often catching Blackfin Tuna and Mahi. Captain Chris uses his 20 HFC for his charter business. The boat was his personal vessel for three years before he started Island Catch Charters.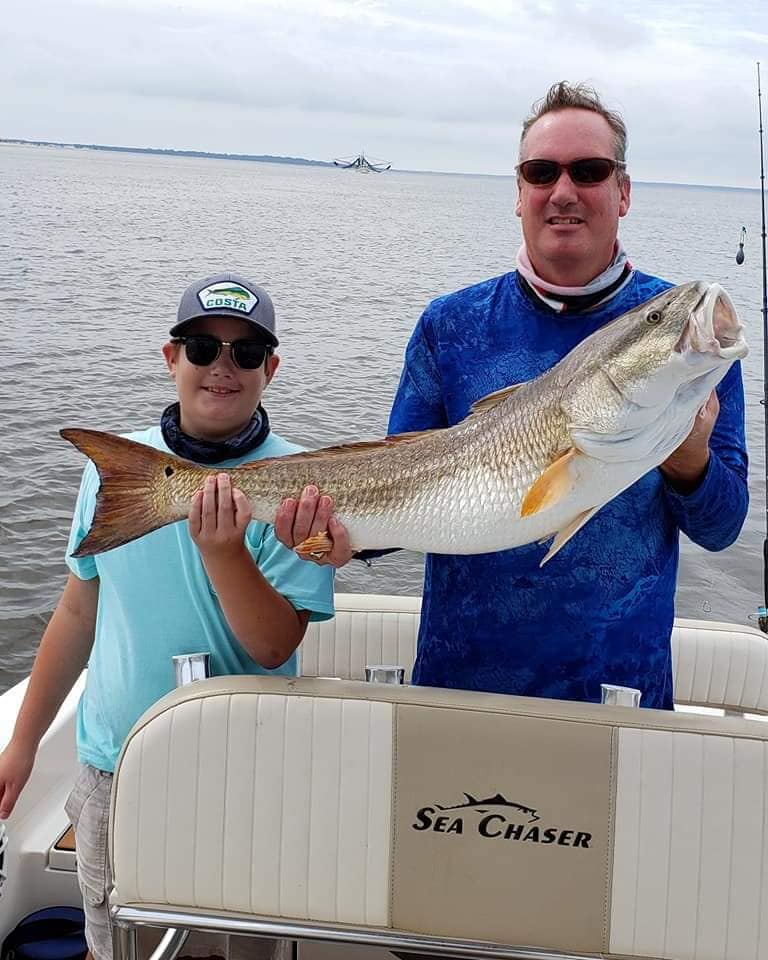 "I absolutely love this boat," he said. "I looked at all different kinds of boats before selecting this one.  What attracted me what the fact that [Sea Chaser] offers so many options standard without 'nickel and diming' you to death.  I looked at this one and that was it. I love it.  This has the seating area needed for family or fun.  I have a 175HP Suzuki outboard motor on it. It's perfect for cruising and for fishing."
Whether he's fishing for trout close to shore or taking guests on an offshore excursion, Captain Chris said his Sea Chaser 20 HFC performs amazingly well in almost any setting. Whether he's in 10 inches of water, 240 feet of water or out in a storm, his boat performs well every single time.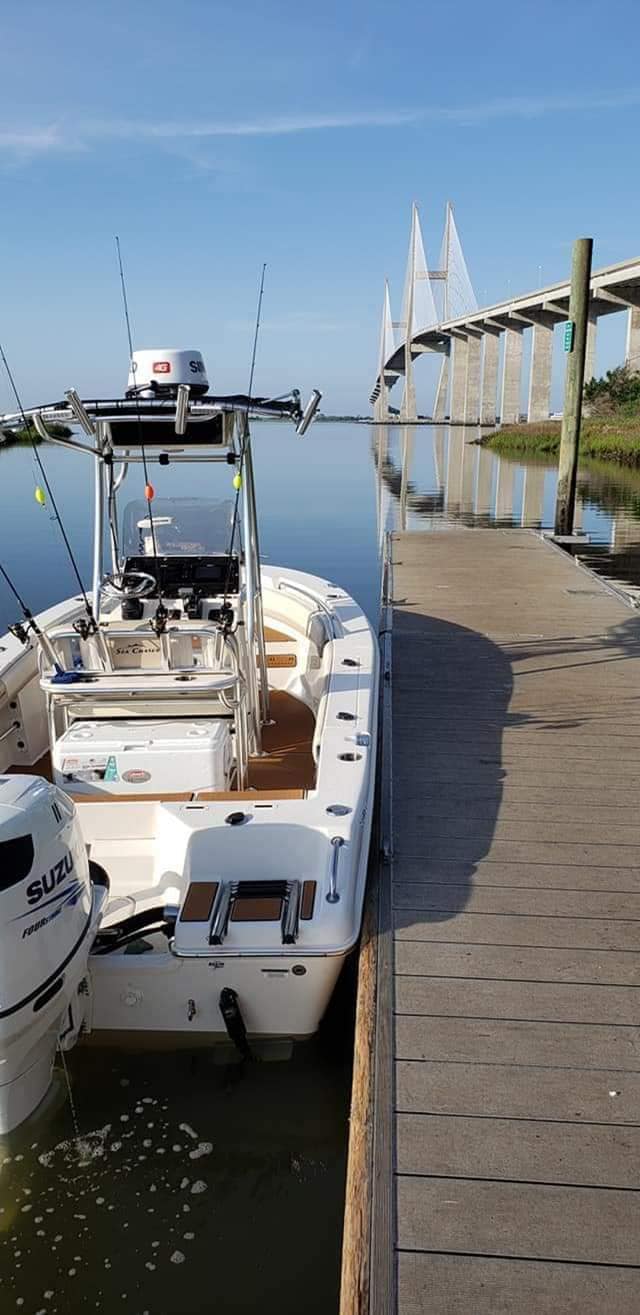 Captain Chris has made several modifications to his Sea Chaser, adding a Sirius XM weather module, trim tabs and other enhancements and upgrades to ensure personal and guest safety and comfort.  Most of his charters include four to six people.  The boat is equipped with 4G radar, two 9 inch dash screens and more.  Captain Chris currently has about 1,065 hours on his Sea Chaser.
"I have traveled all over in this boat, in the Intracoastal Waterway…all over…without having to get gas," he said.  "I can run four or five charters with a tank of fuel and have some left.  I run about 25 to 27 miles per hour and get about 4.5 miles per gallon.  These boats get amazing fuel economy, especially if you trim them right.  The boat maxes out at 42 miles per hour, which is pretty cool for a 20 foot boat!"
But when he has guests on the boat for a charter, he said it's all about comfort, not speed.  And he said guests feel very comfortable on his Sea Chaser.
"There is plenty of seating room for a cruise," he said.  "Sometimes I think I need more room between the console and the gunnel, but we make it work. I have SeaDek throughout the boat, so people can be barefoot comfortably. And I work hard to keep my boat well-maintained, so we are all comfortable and safe."
And is Captain Chris in the market for a larger boat for his charter business?  While he loves his 20, he admits he has been considering upgrading to a larger Sea Chaser model.
"I really would love the Sea Chaser 27 HFC," he said. "But I've also been looking at the Carolina Skiff 238 DLV.  I'm pretty picky about floor storage, fish boxes things like that.  I look at the distance from the console to the side gunnels.  I've gone through all of these to figure out which is the next best boat for me.  I've run in all depths of water.  I'm just thinking through what I'd like next."
No matter what, he said, his next boat will be a Carolina Skiff or a Sea Chaser.
"There's nothing that I can think of that you can do with this boat that I haven't done," he said.  "Whether we're looking at the wild horses on Cumberland Island, searching for shark teeth in the outgoing tide, fishing, or sightseeing, we're bringing these families together. Some of them end up buying a boat after they see me. I send them to my friend Kevin to go get their own [Sea Chaser]!"
At Sea Chaser, building the best quality boats for a great price has always been our goal. Whether you're looking for a pleasure boat, fishing boat, runabout or commercial/work boat, we deliver the most in value, quality and style. Find a Sea Chaser dealer near you today or visit seachaser.com to learn more.