How to Maximize Family Friendly Fun in the Sun
Memorial Day is a federally established holiday to help recognize the contributions workers have made to American strength, prosperity, and well-being. Work labor laws used to be a lot more lax, and Labor Day is the result of a cry for rest.
Today, Memorial Day is also known by many as the official start of boating season.
I can see fishing and boating as a more solitary escape from work life, but there are many fun ways to incorporate your entire family in a day out on the water. Boating is fun at any age and enjoying the sunshine with family and friends is a pretty universal way to have a good time. Taking in the fresh air and looking out at the beautiful scenery is also a major perk to boating.
Fun on the Water

Water skiing is old-school boating fun and can become a thrilling activity for anybody who is willing to give the sport a bit of practice. Families also enjoy tubing, wakeboarding, kneeboarding, and wake surfing, all newer sports that have solidified themselves as a great way to spend an afternoon.
Fishing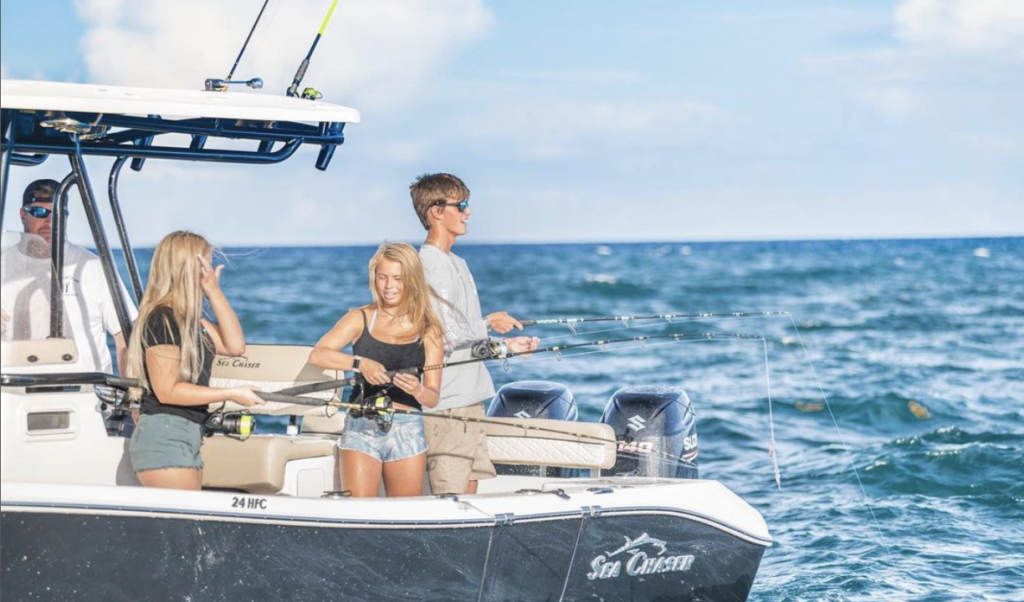 Time spent on the water fishing can be viewed as both exhilarating and relaxing. You can catch a wide variety of fish in salt and fresh water, and it really doesn't take a lot of expensive gear to get started. Fishing is fun in groups because it encourages discussion and increases the thrill of the catch… so plan to get out there and wet a hook this summer!
Sunset (or Sunrise) Chasing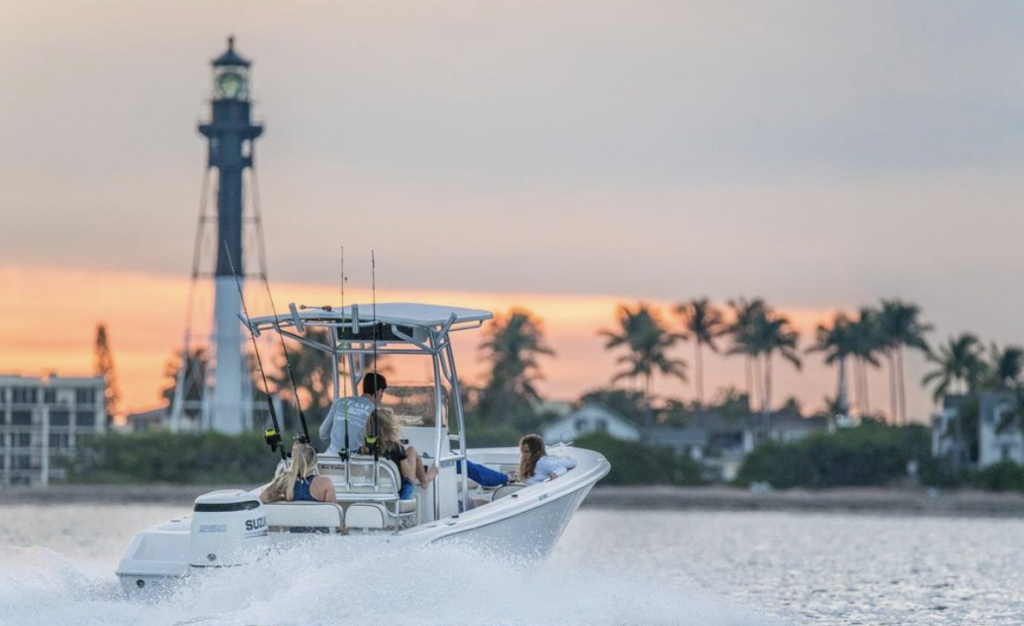 Some of the best views for the rising and setting of the sun come from the increased visual expanse that can only be found when you're on the water. If you have the equipment to try night boating, I can say the same for capturing the amazing views of a starry night.
 There is a large amount of science involved in this particular activity, making it a wonderful way to engage your younger crew members. Reflection qualities and an uninterrupted view over the water horizon line make for vivid sky views. Sunlight is also refracted through a larger amount of the atmosphere and air tends to be clearly over water. Both phenomena allow for colors to have more clarity.
Snorkeling

Take a gander under the waterline with snorkeling equipment and you will see a whole new world revealed. You can buy generic snorkeling equipment at big box stores, which works perfectly in calm clear water. And snorkeling isn't limited to just saltwater, freshwater sources have some amazing underwater views.
Relax with Good Music – or a Movie!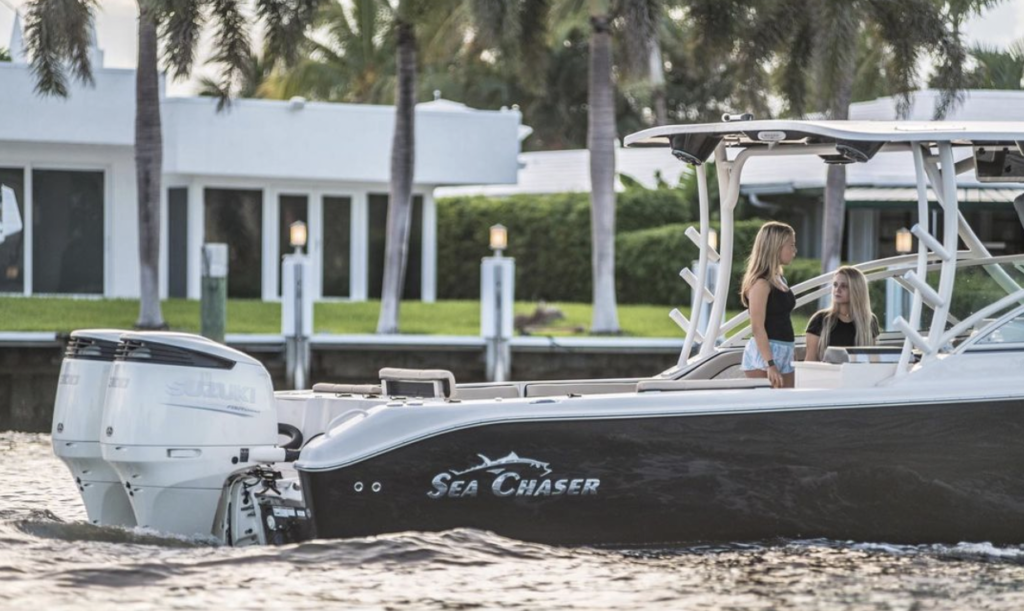 There is nothing that can compare to time out on the open water. Whether you are doing a planned activity or just sunbathing swimming and listening to music, there is a lot of fun in the camaraderie of time spent away from the stresses of life on land.
Crank up some tunes to pass the time, or, if your boat has enough power, it is fun to set up a TV or screen to host a movie night. A great movie under the stars while you are gently rocked by the waves is a memorable activity for all.
Sea Chaser is committed to family fun, and building one of the best quality boats for a great price has always been our goal. Whether you're looking for a pleasure boat, fishing boat, or runabout boat, Sea Chaser delivers the most in value, quality, and style. Find a Sea Chaser dealer near you today or visit https://seachaser.com to learn more.