Join us in welcoming Hamlin's Marine in Maine to our dealer network – the number one Yamaha dealer in the Northeast.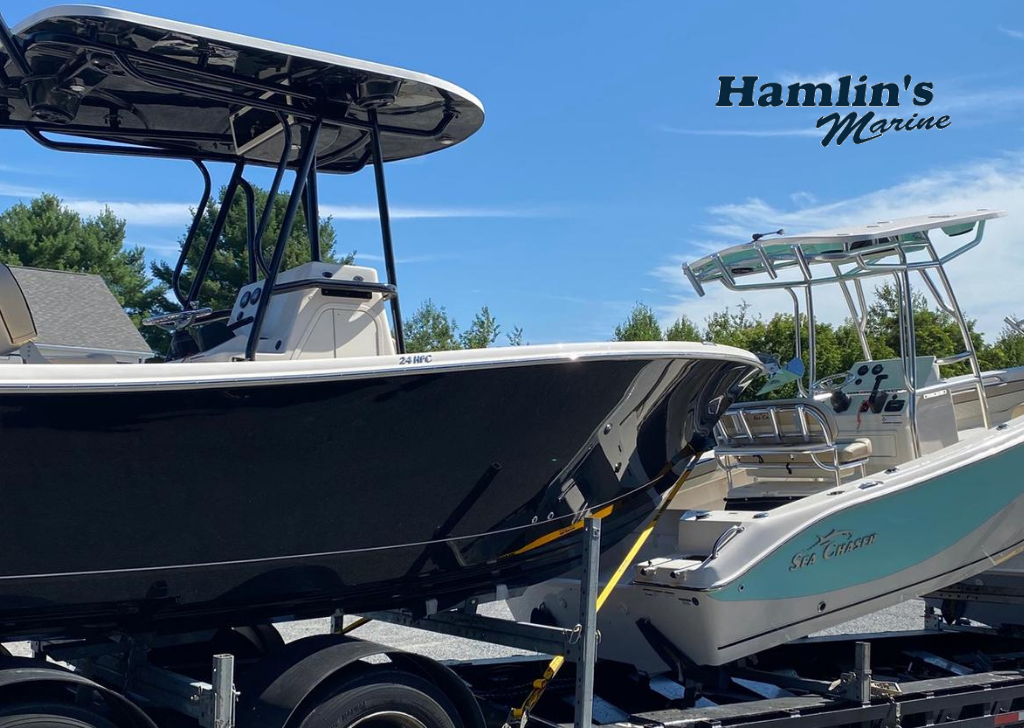 With three Maine locations in Waterville, Hampden and Belfast, Hamlin's Marine is now an authorized dealer for both Carolina Skiff and Sea Chaser.
Fun fact: acclaimed author and Maine-native Stephen King once taught high school English in Hampden.
Hamlin's Marine President Dan Higgins said one reason why they added both brands to their inventory is because of Carolina Skiff's well known and well-respected name in the Maine community.
Additionally, he said both brands are perfect for the Maine outdoor scene, which includes plenty of fresh and saltwater fishing and boating.
"We have lots of freshwater lakes that people maintain seasonal homes on, and for many people, that's all the boating they'll ever know is their local lake," explained Higgins, who joined the dealership in 2004. "We also have watersheds and rivers, and we have what is called 'the bold coast' in Maine, which is the beautiful granite ledges, pines, harbors and real jagged coastline. I think it's the most beautiful coastline on the east coast. There's lots of little towns and harbors to explore."
Hamlin's already received its first shipment of Sea Chaser boats, which included a 20, 22 and 24 HFC. Its first shipment of Carolina Skiffs is coming in the near future.
When it comes to fishing, Higgins said a lot of anglers in Maine will love the offshore-centric Sea Chaser brand.
"There's commercial fishing and there's a lot of recreational fishing as well for striped bass, cod, grouper, haddock, shark fishing and tuna fishing," he said.
The company's newest location in Belfast is slated to be its flagship showroom where the bulk of their Sea Chaser and Carolina Skiff inventory will be on display, said Higgins.
In addition to selling Carolina Skiff and Sea Chaser boats, the Hamlin's Marine team is a fun group of people who love to hit the water. For more information about Hamlin's Marine, visit their website, YouTube channel and Facebook page.