Stuck knot knowing where to start this Skiffmas for your boating enthusiast? No matter the nautical lover on your list, we're here to hook you up with some ideas for the season's best boater gifts. You'll find boater gifts that are a real catch for your fisherman, presents for the whole family to enjoy and some cool maritime fashion options.
Let's dive into our top 12 boater gifts that will make a splash this Skiffmas.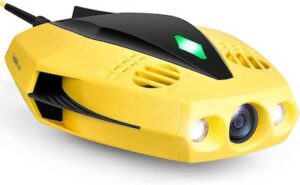 Imagine the fish footage and action shots you could get with this remote-controlled drone. You could also capture some pretty sweet footage of cannonballs off the side of your Sea Chaser – just don't forget to tag us on social when you do!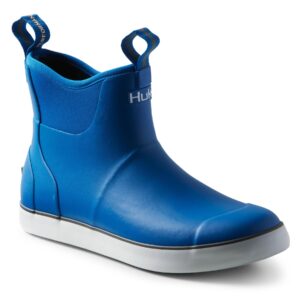 Not all boating days are filled with sunshine. These deck boots are popular for rough days out on the boat and good for rainy weather. Charter captains swear by their comfort and easy slip-on protection for the saltwater angler.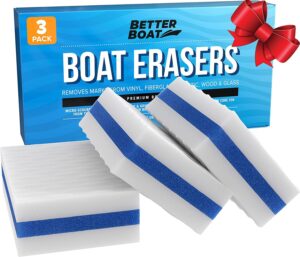 Skuff your Sea Chaser? This magic eraser makes for a terrific stocking stuffer. The best news is that it doesn't have harsh chemicals that can frequently cause more damage.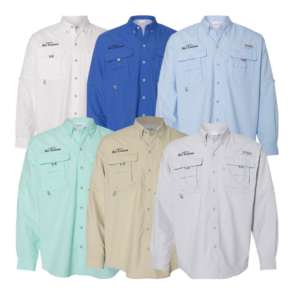 Long sleeve, short sleeve – men's or women's – our Columbia Bahama fishing shirts happen to be our top sellers for brand loyalists. You can't go wrong with these lightweight, quick-dry nylon shirts that protect against UV rays so you can focus on catching the big fish and not a sunburn.
Make it a smart gift. We always encourage putting an extra towel, a hat and maybe some sunglasses in a dry bag because you never know when you might need those extra items when out on your Skiff. This is just one of the tips we suggest when it comes to boater safety.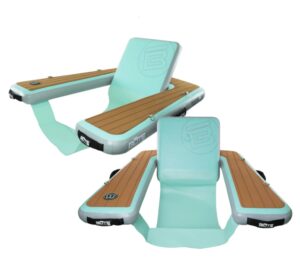 Imagine finding the perfect sandbar to anchor up to, but you want to hang out in the water to cool off. Toss in this inflatable hang-out chair for the ultimate kickback vibe.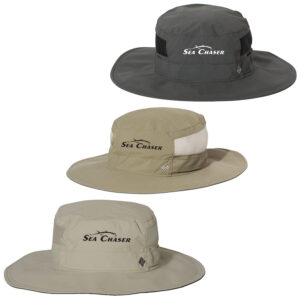 What's their preference? Will it be a visor, performance cap, modified flat bill or maybe they like to rock the booney? Trust us – head gear junkies will love these options that just might be missing from their hat collection.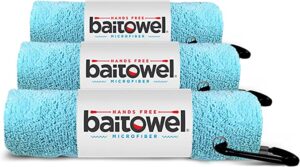 Remove the bait, slime and oil fast with this absorbent microfiber towel. It can clip to the tackle box or inside the boat for quick clean-ups.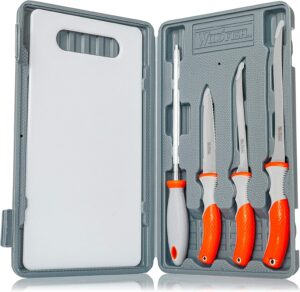 If your fisherman takes their fresh catch from H20 to plate, then you need to reel in this fish fillet set while it's hot. Complete with a cutting board and sharping rod, this set features 3 great knives with durable 420 stainless steel blades and rubber handles.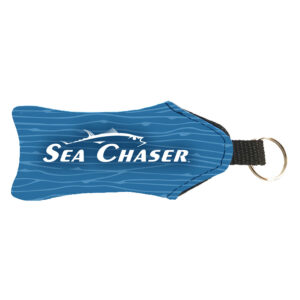 Straight from our Skiffmas shop, you can hang this one on the tree and not go overboard with the wrapping! Our branded version floats up to 3 keys.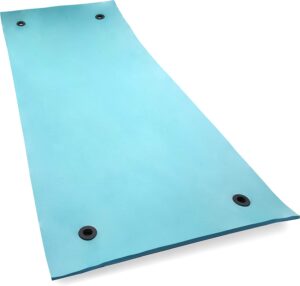 You can really make a splash this Skiffmas with the giant floating waterpad. Not only is this lake- and sea-worthy, but it is sturdy enough to hold a cooler full of enough cold bevies to go around and still hold up to 5 adults.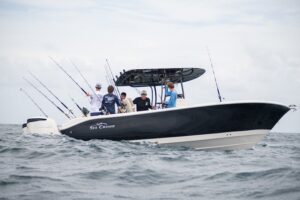 Unwrap adventure this year with our 27 HFC offering families the best of both worlds of fishing and fun. This vessel is built to live life to the fullest when on the water —Chase joy long after the holiday season. There are gifts that will be a real catch for your fisherman, presents that the whole family will enjoy, and even a few cool ways to wear nautical fashion.